As I was getting ready for Color Wars, I was wondering how much paint would get on me. I originally had on a pair of Nikes, and then someone told me you just take your shoes off. Luckily, I listened to them because, when it was all over, I was drenched in a crazy amount of paint!
They had the freshmen and juniors on the green team, and the seniors and sophomores on the red team. There were buckets of paint on each side of the field and a line in the middle. When the time came, we all sprinted toward each other and flung as much paint as we could.
By the time all the paint was gone, every white T-shirt was no longer white, and everyone was covered in paint from head to toe. It's a memory I will look forward to making every year here at Longwood.
I can't wait to see the photo I take next year and who I will get to enjoy the experience with in fall 2020.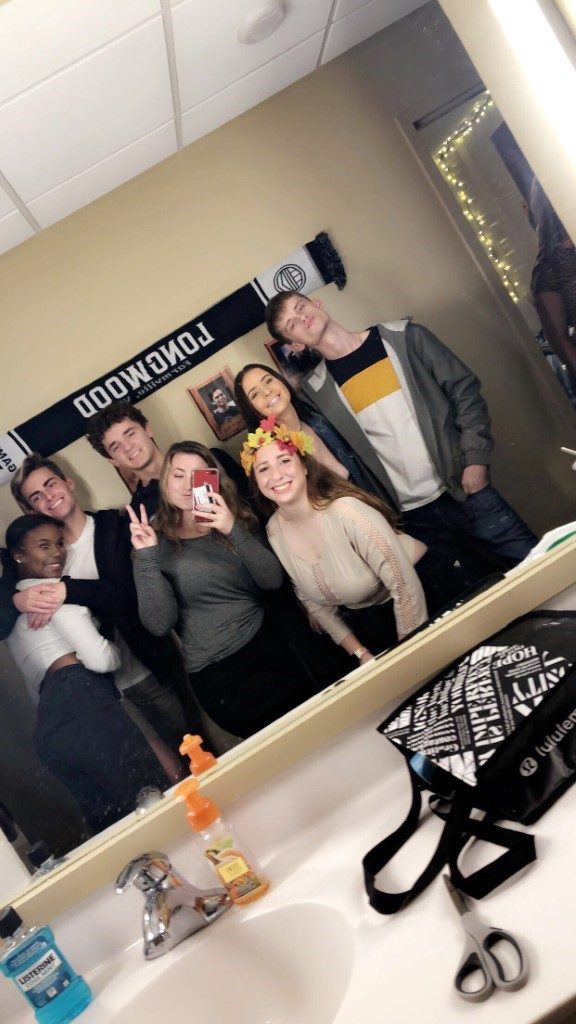 On Saturday night of Oktoberfest weekend, Waka Flocka performed on Stubbs lawn, and it could not have been a more perfect night! The weather was just right, and everyone was just down to enjoy the concert. It was so crowded that people were getting on other people's shoulders so they could see.
I honestly thought it was an amazing show, and I was glad I was a part of it.
Earlier in the day on Saturday, many of Longwood's student organizations set up booths to recruit members and raise money. It was so awesome to see all the clubs in one place. There were a variety of booths giving out really good food!