I am in awe of how quickly my first semester at Longwood has gone by. I always remember hearing that college would go by more quickly than high school, and I honestly did not believe it until now‑-but it is so true.
The most wonderful time of the year has begun, and so have the holiday festivities!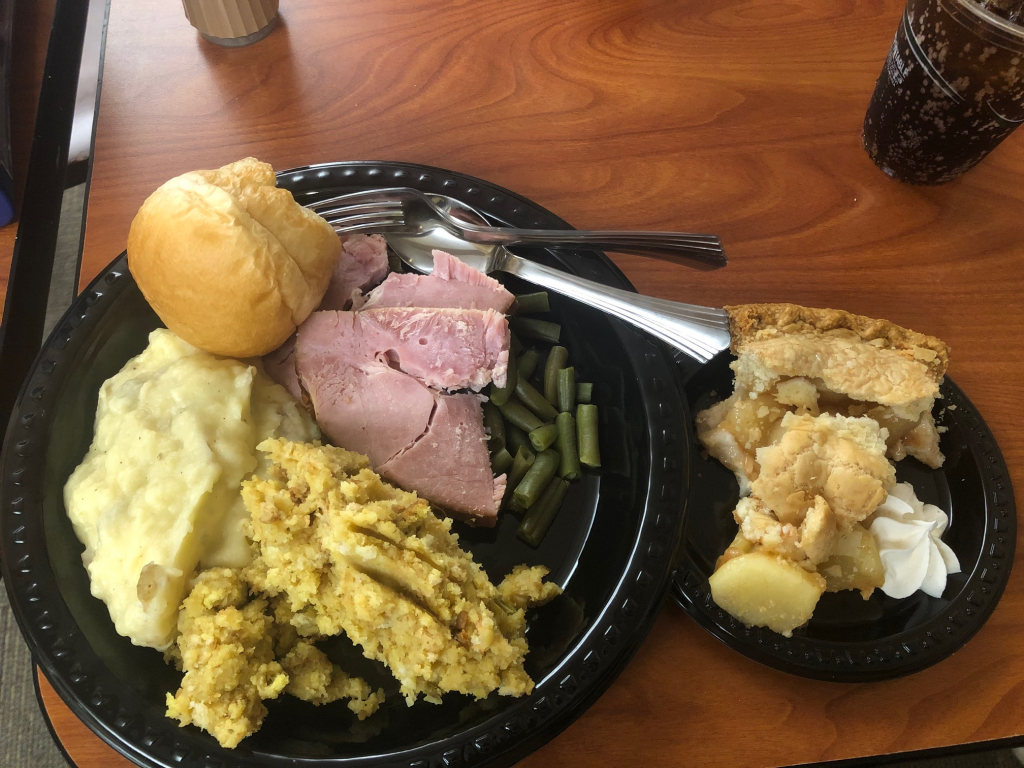 At Longwood, there is a tradition of having a Thanksgiving dinner the Thursday before Thanksgiving. At the dinner, D-Hall staff prepare all of the traditional Thanksgiving dishes, including ham and turkey, mashed potatoes, sweet potatoes and stuffing. For dessert, they had baked Alaska. It was such a fun time seeing the students come together for a special time!
Recently the city of Farmville had their annual Christmas Tree Lighting! At the event, the bands from Prince Edward, Fuqua and Cumberland schools played everyone's favorite holiday tunes. The mayor of Farmville invited kids on the stage who were children of faculty at Longwood.Two of the kids were our very own President Reveley's children! It was so cool to see the residents of Farmville and the students of Longwood come together to celebrate!
Comments