A few months ago, when I found out the dates for Parents Weekend, I immediately told my dad so he could get a hotel before they were all booked. Sadly, a few weeks Parents Weekend, he found out he had a work-related conflict, so he would not be able to come that weekend.
Luckily, he was able to come to Farmville the weekend before! We had a great time! We started off with brunch at D Hall, because he wanted to use a guest swipe that he had paid for rather than going to a restaurant and spending additional money. After that, we walked around Main Street and just enjoyed each other's company.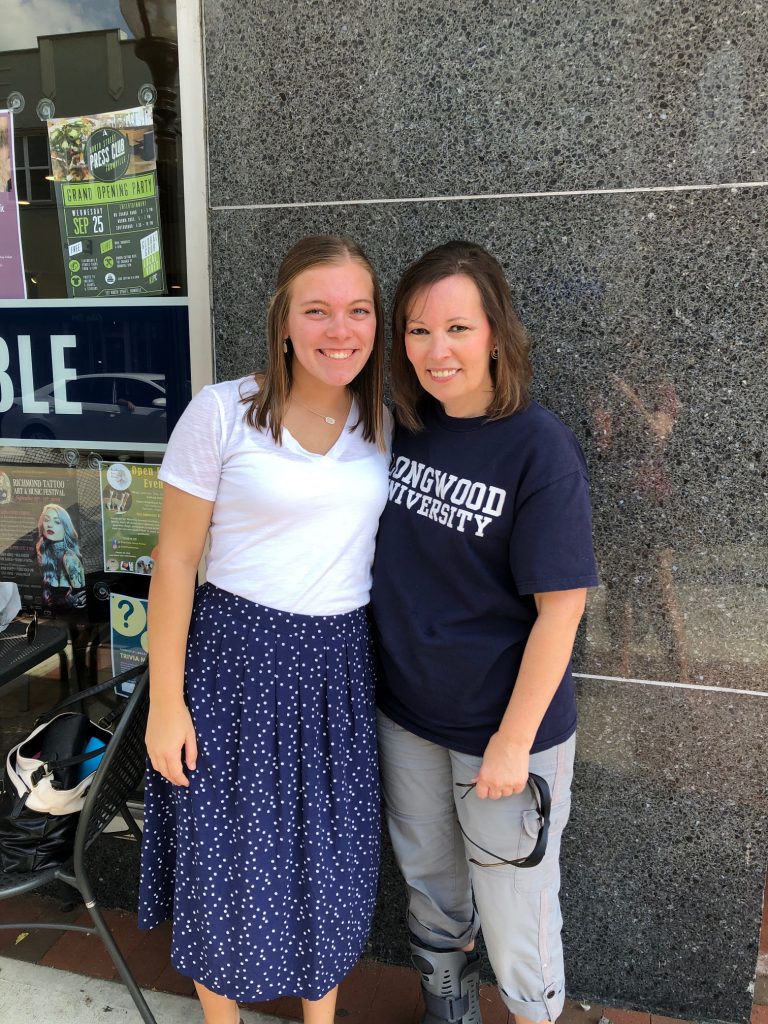 My mom still came for Parents Weekend! She arrived on Saturday, and we had lunch at Macado's! It was super busy, but the burger I ordered was worth the wait! After that, we did some shopping downtown at Pairet's, Sleeping Bee and Penelope—a few of my favorites! We made a trip to Walmart so I could stock up on snacks (thanks, Mom!). We then made our way back to the hotel for the night. For breakfast the next morning, we went to Walker's Diner and the food there was delicious! It may look old from the outside, but I would 100 percent recommend their food!
I am so glad that both of my parents were able to come and visit! It won't be too long before I'll be heading back to Yorktown for fall break!
Comments