Move-in day was a whole mix of emotions: nervousness, excitement, stress and so on. I don't think there is any one thing that can really prepare you for it.
It started off with waking up in our hotel room in Farmville. We had driven to Farmville the night before so we wouldn't have to leave home on move-in day during the wee hours of the morning! We were first in line on campus at 6:45 a.m. (I highly recommend getting in line as early as possible!)
Part of the reason we got there so early is that I wanted to be the first to move in and I wanted to get all of my things moved in as quickly as possible! The other part is that the marketing and communications staff from Longwood had reached out to both of my parents because, when they were students here at Longwood, they both lived in the high rises!
Throughout the morning, we were followed by a photographer, and my parents were also interviewed by a videographer. It's pretty cool that I get to live in the newly renovated Frazer, which is where my dad also lived when he was a student.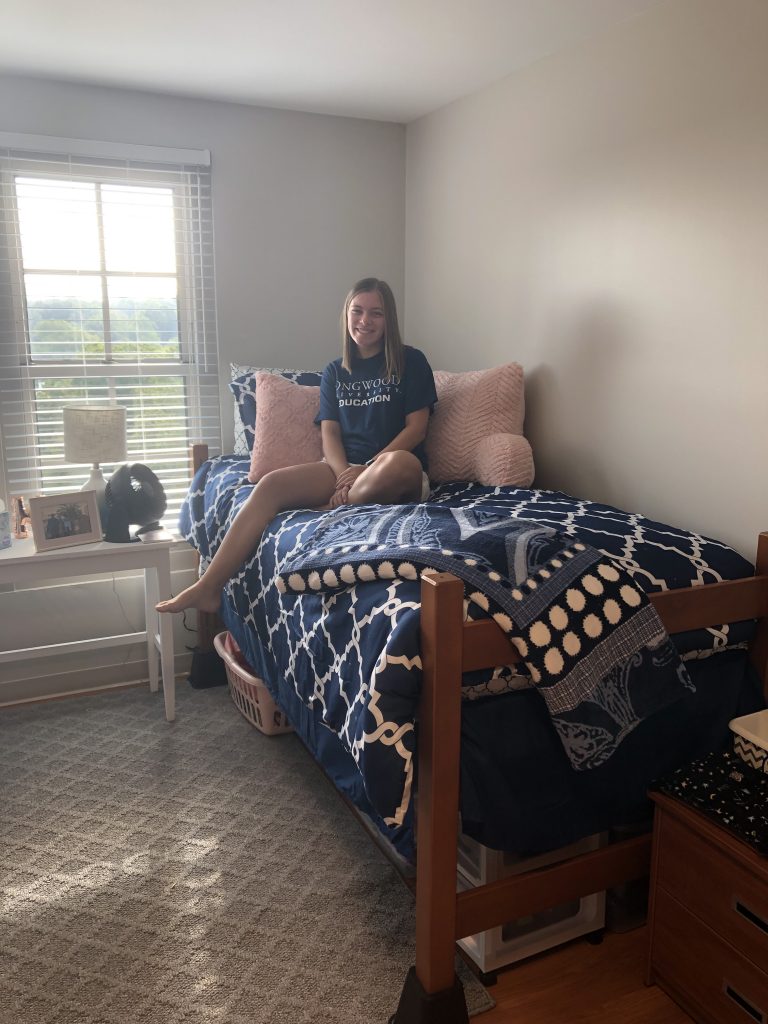 In the midst of all of that, my roommate, suitemates and I were trying to get everything moved into our room. After getting most of our things settled, my family and I, along with my roommate and her family, went to lunch at Pino's, a local Italian restaurant very close to campus that I can see from my dorm room.
My parents then wished me the best and started the journey back to Yorktown after a long day.
I know that this is just the beginning, but I am very excited for all of the memories and friendships that I will create during my time here at Longwood!
Comments